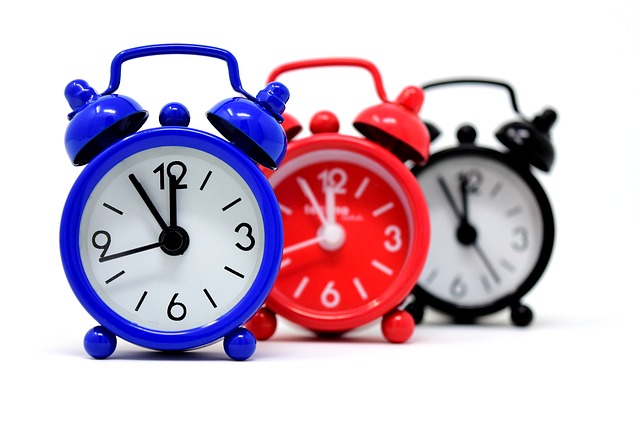 By Kevin F. Davis
The biggest problem sales managers face is not having enough time to get everything done. Unfortunately, the way many sales managers problem-solve with their salespeople ends up in creating more "stuff" for the sales manager to do. And that leaves less time for more important priorities, like sales coaching.
I have never met a participant in my sales manager programs who thought he or she was spending enough time coaching salespeople. Not having enough time for sales coaching is a huge problem – because a lack of coaching leads to a host of problems…not enough salespeople at quota, high turnover of salespeople, slow ramp-up of new hires, and lousy sales numbers, just to name a few.
Now, I'm the first to admit that some of the distractions sales managers must deal with are out of their control – such as requests from upper management to attend meetings, or the submission of necessary reports.
But I also hear from sales managers about other problems like this one: Suppose a sales rep contacts you and says, "Hey, Boss, we've got a problem."
Notice that the salesperson tells you "we've" got a problem – not "I've" got a problem.
Most sales managers will listen to the problem and then – not having the necessary information to make a decision – says to the salesperson, "Let me look into it and I'll get back to you." In the blink of an eye, two things have just happened that are typically associated with being a subordinate in a relationship: 1) the sales manager accepted a delegation from a sales rep, and 2) the sales manager offered to provide the sales rep with a progress report!
And there you have an example of why many sales managers give themselves more stuff to do. We love being problem solvers for the sales team. It's something we thrived on when we were salespeople, right? So our natural instinct is to get involved with every request that comes our way. And then our sales team gives us even more of their problems, and we have no time remaining to coach salespeople.
Operating in a reactive mode such as this is not good for sales managers or their sales team. You know how all this plays out: You come to the office with a great plan for all the things you want to focus on and then, WHAMMO – you get an incoming problem, then another and another and, before you know it, it's 5 p.m. and you've just spent all day addressing other people's priorities. Meanwhile, you had no time to become a sales coach. No wonder there doesn't seem to be enough time in the day!
The best sales managers are masterful at taking control of their time. Here are three strategies I share in my sales management seminars:
Strategy #1: Make sure your salespeople "own" their own problems.
The next time a sales rep approaches you with a problem, listen but do NOT offer your own ideas or allow yourself to be dragged into the drama. The goal should be to help that salesperson figure out a way to deal with the problem on their own. Successful sales managers ask their sales team what I call the two magic questions:

What have you done about it so far?

What do you think ought to be done next?



Pretty soon you'll notice that your salespeople will come to you and say, "Boss, I've got a problem and here are my two best solutions." Wouldn't that give you more time for sales coaching?
Strategy #2: Tame the email monster.
I recently spoke to a sales manager who estimated she spends roughly two hours every day sending and receiving emails. That equates to 500 hours a year – or more than 60 days of her time! Imagine if she could just reduce that time by 25 percent. That would be an extra 125 hours a year for more coaching. Check your email less frequently and set team standards for email that include "NRN" – No Reply Needed" in the subject line. Finally, send shorter emails yourself.
Strategy #3: Think about your "to-don't list," not just your to-do list.
Most of us come into the office each day with a list of things we want to accomplish each day. The best sales managers also have a clear to-don't list – they know what they are going to STOP doing, like responding to everyone else's problems, answering every single call, or responding immediately to all their emails, texts, etc.
When you stop being everyone else's problem solver, you'll have much more time to spend on what should be your number one priority: coaching salespeople. You are the only person on your sales team who can fill this vital function for your company. Sales coaching is the priority that will contribute most to the sales team's results.
Every day you face a choice of whether to be a reactive firefighter whose time is lost by an endless number of seemingly urgent distractions – or whether you will become one of the best sales managers whose time is focused on sales coaching, sales pipeline management, pre-call planning, and other priority tasks so essential to becoming a successful sales manager. In this daily choice lies your sales leadership destiny.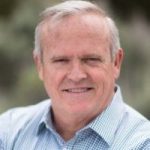 Kevin F. Davis is the president of TopLine Leadership and the author of The Sales Manager's Guide to Greatness, which has been named the 2018 Axiom Business Book Award Winner, Silver Medal. Kevin is also the author of two sales books: Getting into Your Customer's Head and Slow Down, Sell Faster! Kevin is a thought leader on buyer-focused sales training and playbooks, and the sales coaching and leadership skills so essential to steering your team to success. Visit TopLine Leadership, Inc. for more info.