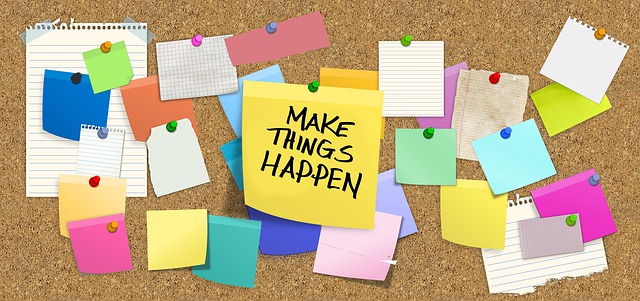 By Ben Taylor
We asked sales professionals across industries what challenges they anticipate this year. After receiving hundreds of responses, Richardson compiled our 2018 Selling Challenges Study. The results provide a panoramic view of ground-level challenges in sales today. Here's what we learned.
Competing Against Low-cost Providers
Sales professionals are feeling the pressure to articulate the value of their solution amid inexpensive alternatives. More respondents cited this problem than any other in the study. Connected to this challenge was another common response: "gaining higher prices." During the negotiation process, more sales professionals are struggling to maintain control and generate mutually beneficial outcomes.
Strong sales professionals overcome these challenges by converting demands to needs. This approach is important because needs (e.g., "I need more flexibility in the payment schedule") are much easier to discuss and resolve than demands (e.g., "I can't pay that much"). Once specific needs are understood, they may identify multiple options for meeting the need, which does not necessarily require concessions. In the end, they maintain the scope of the work and the pricing.
Creating a Targeted Prospecting Strategy
The increasing sophistication underpinning sales automation tools is motivating sales professionals to redesign their prospecting strategy. However, process improvement isn't the same as sales improvement. CRM systems offer a range of capabilities, but the customer must be at the center of most decisions.
Getting to the right stakeholder is part of the challenge behind creating a targeted prospecting strategy. More sales professionals are discovering that developing a brand marketing mindset helps clarify the right leading message – starting by considering what kind of customer they want to talk to and what those customers care about.
Understanding How Buyers Make Decisions
Having more stakeholders on the buyer's side of the table leads to a complex decision making process – the result of multifaceted business needs. Sales professionals must remember to take the time to ask questions that reveal the decision making tree.
Doing so requires relationship building. Information moves freely with an established relationship between the sales professional and the buyer. The buyer is likely to recoil from direct questions about the decision making process if they come before the sales professional has prepared some groundwork.
The Status Quo Remains Powerful
This issue garnered among the most responses of all questions across all categories for the past two years. Meanwhile, the problem is growing.
Buyers today have more options. Each of these options has several possible outcomes. This complexity and the need to fulfill day-to-day responsibilities creates inertia. Additionally, buyers are considering the ROI of their decisions. In doing so, they're asking themselves which metrics will matter when gauging the effectiveness of a solution.
However, sales professionals can remind buyers that making no decision is, in fact, a decision. Standing still carries risk – especially as the competition moves forward. Conveying this message requires a proactive mindset around a process that makes it easy for the buyer to do business with the sales professional.
Balancing Sales and Relationship Management
Increasingly complex sales require more follow-through. As a result, the sales professional has less time to pursue new opportunities. At the same time, more sales professionals are working to become trusted advisors. This approach also takes time. In fact, "becoming a trusted advisor" was the second most popular response to the question of how best to manage accounts and expand relationships.
Sales professionals should communicate their intention to keep new product discussions separate from work already implemented. This approach permits time to focus on "whitespace" in the account without impeding on the value expected from previous solutions.
The Most Valuable Selling Skill Is…
Respondents cited "asking insightful and relevant questions to understand customer needs and challenges" as the most valuable selling skill in 2018.
Competition has forced many businesses to leverage nuanced differentiators. As a result, sales professionals recognize the need to make a greater effort to understand these details across a range of customers. Moreover, insightful questions are an early step toward shaping the customer's thinking by directing their focus to areas where the sales professional can offer value.
To reach a close, a sales professional needs a path. The customer's responses to insightful questions reveal that path. Effective sales professionals start by offering context. They explain their thought process and why they're asking the question.
The buyer is changing, and sales professionals must change with them. With a refocus on the right selling skill, the strongest sales professionals stand to gain big in 2018.
For more information, visit this report summary page (where you can also download the full report).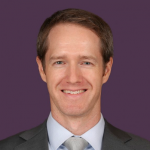 Ben Taylor is the content marketing manager at Richardson. He has an MBA in finance from LaSalle University and more than a decade of business and writing experience. He has covered content for several brands, including Nasdaq, Barclaycard, and Business Insider.