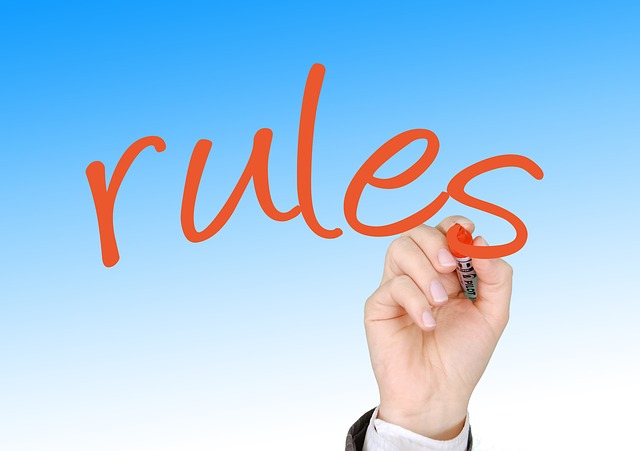 By Ed Shineman
Sometimes, hard-and-fast rules for inside sales teams can get in the way of doing what's best for customers and sales results. Here are some traditional inside sales dogmas that are worth challenging based on real case examples from my personal experience.
Rule #1: Inside sales reps must not visit customers.
Winnie was responsible for teleselling customer education courses to installed base IT accounts. She discovered a fluke 90-day airfare promotion that let a Chicago customer fly course participants to Hawaii for $75, negotiated a rock-bottom corporate rate at a Waikiki Beach hotel, and positioned it as a combination training/reward event.
Her customer was so delighted they invited her to attend their national conference as a guest of honor.    
Winnie's supervisor was aghast. "Her call metrics will go in the tank while she's away. Plus, I don't have a dime in the travel budget for her."  
But he relented, and Winnie was the star of the event – singled out as a supplier who was willing to go the extra mile for her customers. Breaking the no-travel rule was good for business, and recognizing Winnie was an inspiration to her inside sales peers.
(I'll address another good reason to break the inside sales no-travel rule later.)
Rule #2: Large deals always belong to the field sales team.
Fred was assigned to pursue small accounts and larger accounts the field sales team had worked over and determined were "poor potential."  
However, Fred didn't let this assessment prevent him from giving these lost causes his best efforts; and, what do you know, he surfaced a $270,000 opportunity, got the decision makers on board, and set to work developing a proposal…
At which point the field sales rep who had originally given up on the account cut in: "Thanks, Fred; I'll take over now. Large deals are my responsibility and I can see you're over your head. When the deal closes, I'll see if I can get you a finder's fee."   
Fortunately, the sales VP intervened: "Fred has obviously developed a close rapport with this customer, and it would be foolish to change horses in midstream. Let's all unite in providing Fred with the support he needs to develop the proposal and close the deal."
There's no telling where a sales conversation will go, and arbitrary turf constraints shouldn't get in the way of serving customers.
Rule #3: Inside sales and field sales responsibilities should be kept separate.
Newly appointed to lead a troubled sales organization, I ambushed my inside sales team with a surprise operating review. "Any big deals in the pipeline?" One intrepid rep piped up: "I've just scored a big win against the competition."
And who was the competition? His sales counterpart in the field!
Potential channel conflict is just one reason some sales leaders prefer to create a firewall between inside sales and field sales teams. Another fear is that blending the two groups will result in diluted accountability and – horror of horrors – double-counted revenue.
Unfortunately, this silo approach to sales deployment couldn't be more wrong.
When two sales teams play independently in the same account sandbox – no matter how concretely roles have been defined – hard feelings and a lack of trust are bound to be the result.
The solution: Align your inside sales organization with your field sales organization and be sure your field team is invested in the success of their inside sales counterparts.
If your field team is organized by account or industry, mirror that with your inside sales team – even though it may seem more convenient to assign reps by time zones, area codes, or an alpha sort.  Reinforce collaboration by populating field account manager goal sheets with a corresponding inside sales line item. Consider adding overall account plan achievement as a line item in evaluating your inside reps.
Finally, while inside sales and field sales units will likely have their own report-in structure, be sure both groups ultimately report to the same leader.  
Inside sales is a lot more rewarding when reps have an ownership stake in accounts and work in tandem with a buddy in the field.
Rule #4: Inside sales units can't perform traditional field sales jobs.  
Once upon a time, inside sales jobs were limited to low-ticket transactions that could be completed in one call.   
Today, thanks to Web conferencing, document sharing, and other virtual collaboration tools, almost no sales job is too demanding to be performed remotely. However, don't assume the same skill set required to book service renewals or set appointments applies when inside sales units take on more complex sales responsibilities.  
Let's examine a few traditional field sales jobs that might benefit from an inside sales approach and identify where the talent requirements differ.
New Business Development:

There's a bus-dev component to many inside sales units. But reps typically rely on a prequalified database or inquiry feed and present a standard solution. True hunter-level business development pros go off the grid to surface opportunities and custom tailor solutions. Social media prospecting platforms like LinkedIn make it easier to think about inside sales units performing a business development role. However, you'll need to select individuals with highly developed networking and problem solving skills.

Channel Sales:

When channel partners want help, they typically want it NOW! An inside channel sales unit enjoys the advantage of being 100 percent uptime and hot linked to dozens of tools and resources. What's more, the product education that's such a big responsibility of supporting the channel is easily launched via desktop Webinars. Just be sure any inside rep devoted to supporting channel partners has the presentation and collaboration chops that make VARs want to network them in on joint sales calls.

Account Management:

Account managers must be adept at relationship building and orchestrating the assets and resources of their firm on behalf of customers. While these responsibilities may not require travel, the fact remains that traditional inside sales units are transaction oriented, not relationship oriented. The solution? Be sure any individuals you select to staff an inside account management unit are adept and agreeable to playing a farmer role.
So how do you find reps who can perform these hybrid inside sales jobs?
If you are planning on repurposing or pulling from the ranks of an established inside sales organization, consider a talent audit (an organization-wide sales talent assessment). A superior assessment will match incumbents against a range of sales roles and is an excellent foundation for succession planning.
Similarly, if you're recruiting a hybrid team from scratch, look for an assessment that will score candidates against both inside sales and the nontraditional role you are seeking them to perform.
One last thing: Let's not kid ourselves. Rarely can a traditional sales job can be performed in a 100 percent remote/virtual way. There will always be trade shows, product launches, and customer conferences where a physical sales presence is advisable. So go ahead and break Rule #1. There's no reason an inside sales rep can't travel to a customer site on special occasions.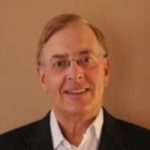 Ed Shineman is co-founder and CMO of SalesGenomix, a psychometrics-based assessment service that is the product of a 30-year research effort to predict the success likelihood of sales candidates based on the role they are required to play.