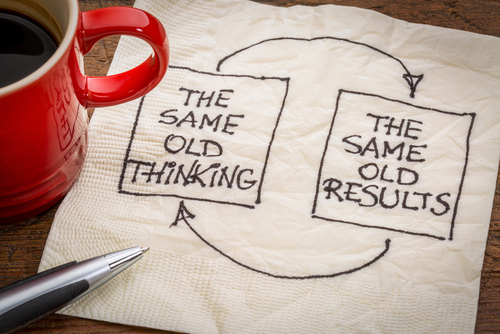 By Anneke Seley and Britton Manasco
It's been almost eight years since the publication of Sales 2.0 and the first Sales 2.0 Conference. Back then, we – along with Selling Power and the first sales productivity software developers – were among the first to describe how technology, data, and science were changing everything for buyers and sellers.
Exciting changes continue to affect us sales leaders at an accelerating rate. It is time for those of us who led or have since joined the Sales 2.0 movement to share what is happening now in our world with our organizations and our customers.  
The Rising Value of Inside Sales Teams
Reimagined inside sales is one of the strategies driving the off-the-charts results of the fastest-growing startups (what we call "insurgents") as well as established companies (aka "incumbents") in the process of transforming themselves to stay nimble and relevant into the next decade. We call this the "Inside Upside."

Yet, at an exclusive meeting among executive leaders in the inside sales profession, I heard one frustrated executive articulate a common frustration regarding his efforts to grow an inside sales team at his company. "I am surrounded by a bunch of people trying to figure out how to make inside sales acceptable or meaningful within their companies," he said. "This inferiority complex around the whole thing is bizarre. [Inside sales] is the engine of growth; it's not something to downplay or soft-pedal."
The implication is that the inside sales profession has a self-confidence problem. And it's an issue that's rooted in the past, yet alive and observable in the present culture of many companies – particularly larger, more established ones.
Dealing with the Stigma of Inside Sales
There's been a stigma – at least in the eyes of some sales leaders – associated with the "telemarketers in the cubicles." Unfortunately, the leaders in the inside sales organization have, too often, bought into this mindset. Some compliantly act as the betas in a box as the alpha dogs roam freely and hungrily in the field.   
But something is changing – and has been for quite a few years. Indeed, the gravity of value creation in the selling profession is progressively and relentlessly shifting. Established enterprises in a growing number of industries are recognizing the true power of the inside sales organization – power that exceeds its reputation as a source of support for the field or even as a low-cost distribution channel.
Inside sales is increasingly seen as a driver of profitable growth – a force uniquely suited to new market exploration and, sometimes, deep account penetration.
Moreover, the inside sales organization is being recognized as a proving ground for future talent. It's a means of accelerating skill development and performance attainment. For some, it's a great place to start a career. For others, it's also a great place to work as one advances deep into a career. This pattern may prove to be even more consequential going into the future.
In fact, venture-backed startups now recognize inside sales as the core model for selling. Venture capitalists support it and even demand it. "This model is a competitive differentiator that will give companies a two-year lead in terms of their growth rate versus the old sales model," says Lars Leckie, a managing partner with Hummer Winblad. "Innovation isn't just for products; companies need innovation in sales too."
Why Your Buyers Want Inside Sellers
Guess who else is starting to demand it? That's right – buyers.
They are embracing new options and offers that can be made profitably only through inside sales (or virtual selling) arrangements. The ongoing movement from high capital expenditures (capex) to offerings procured as operating expenses (opex) is further fueling this dramatic shift.
Buyers are simply becoming more comfortable with buying through virtual channels. Perhaps this pattern can be traced back to Amazon.com and pioneers in e-commerce. But it's clear that buyers are increasingly content making large purchases without face-to-face meetings.
Consequently, the case for active inside sales investment has never been stronger.
Join Anneke Seley, Britton Manasco, and other B2B sales experts and practitioners on July 18-19 at the Sales 2.0 Conference in San Francisco. Seley and Manasco will present "Next Era Selling: Five Strategies to Make Your Business Unstoppable."
This blog post includes an excerpt from the upcoming executive briefing book, Next Era Selling: 5 Strategies to Make Your Business Unstoppable (Next Era Media, 2016) by Anneke Seley and Britton Manasco. Next Era Selling is the first in a series of short books aimed at senior executives, sales and marketing strategists, investors, and board members. It is based on research and interviews as well as the authors' experiences consulting for some of the most creative and successful sales, marketing, and customer services leaders working today.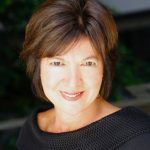 Anneke Seley (@annekeseley) is coauthor of Sales 2.0: Increase Results Using Innovative Business Practices and Technology. She was also Oracle's twelfth employee and designed the technology giant's global multibillion-dollar inside sales organization. Currently she is CEO of next-generation sales consultancy Reality Works Group LLC.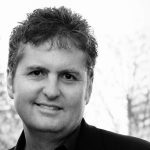 Britton Manasco (@brittonmanasco) is CEO and founder of Visible Impact, a strategic marketing and sales enablement firm focused on making sales conversations matter. Prior to launching Visible Impact, Britton held thought leadership roles with Corporate Visions (specialists in strategic messaging), Prime Resource Group (specialists in the complex sale), and Peppers and Rogers Group (specialists in customer strategy).