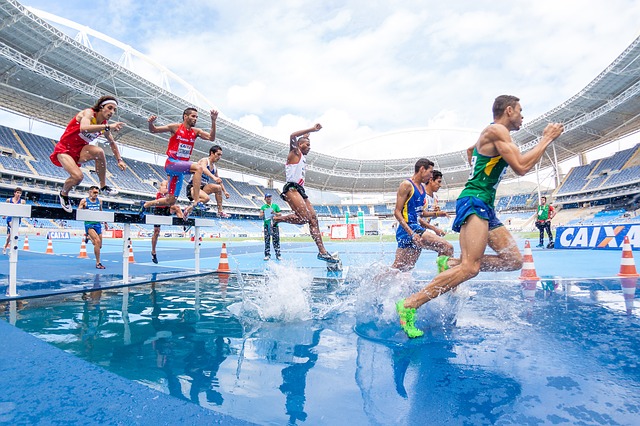 By Christine Harrington
Are you scratching your head right now because you've already blown your goals for the new year? Is this a repeat from last year, and the year before, and…I'll stop right there. For most of us, the answer is probably a resounding YES!
Why do we allow this to happen? Why do we commit to goals every year – yet can't seem to get halfway through January without caving?
You've heard the saying: The bigger the why, the bigger the try. And I can hear you say: "I believe my 'why' is big, Christine" So, what happened to the try? Why did you cave? Again?
Here's a list of the most common obstacles to goal achievement, plus tips to get yourself out of these unhealthy patterns.
Obstacle #1: Procrastination

Do you give yourself a back door as a way out? See if this sounds familiar: "I blew it this month, but I'll make up for it next month!" (How many times has that happened? Be honest!)
Did you ever make it up the following month? I doubt it. Stop telling yourself that story.
Stop doing what you want to do and start doing what you have committed todo. Winston Churchill said it best: "It's no use saying, 'We are doing our best.' You have got to succeed in doing what is necessary."
Obstacle #2: No urgency to your timeline

To complete goals, we need a sense of urgency. If you give yourself too much time, there's a chance you might feel comfortable coasting or not working as hard.
How do you combat this? Shorten the timeline. Give yourself 10 months to complete your yearly goals – especially if you are in the sales profession. This shortened timeline will begin to create a sense of urgency within your very being. Just stop and ponder what that means. Can you feel yourself get slightly anxious about shaving two months off your timeline?
If you have monthly goals, then set your timeline at three weeks to accomplish your goals instead of four weeks. It puts a different spin on the meaning of now, doesn't it?
Obstacle #3: Your internal blocks

Many times, when analyzing obstacles, people usually look at external obstacles, such as not getting past the gatekeeper or not discovering all the buyer's issues. Rarely do salespeople consider the internal obstacles, like self-defeating thoughts (which can lead to procrastination or a limiting belief that too much follow-up means you're a pesky salesperson).
When setting goals, think about obstacles that stand in your way, both externally and internally.
Make a list of both external and internal obstacles.

Describe the obstacle in detail.

Come up with a plan to eliminate the obstacles.
Obstacle #4: Lack of self-improvement habits

What steps do you need to take in self-improvement to succeed? Be completely honest with yourself:
How good are you at follow-up with prospects and customers?
Do you really know the ins and outs of writing a killer email that people want to read and respond to?
When was the last time you studied sales from different perspectives and from different thought leaders?
What was the last book you read about selling?
Do you read (at minimum) one book a month?
Make a list of the areas where you need improvement, both professionally and personally. Usually, what you improve upon personally will have an unintended consequence of helping you professionally – and vice versa. Sales is a journey, not a quick trip around the block (that's my tagline). The journey of self-improvement is never over.
(At workshops, I ask the question: "Name the last sales book you read and when." The norm is that one out of 10 people sitting in the workshop have cracked open a book in the past…wait for it…five years! I'm not kidding. Take your self-improvement very seriously.)
After you make the list, commit to a strategy of self-improvement for every item on the list.
Keep a journal in 2018 and reflect upon your journey. At the end of 2018, review the journal and see just how far you've come! The evidence will be in your goal achievements and the successes you've recorded in your journal. Yes! Always record your successes!
Obstacle #5: No accountability partners  

Who can you be accountable to?
My business as a sales coach is booming, because I keep my clients accountable. When they succeed, I succeed, too. Frankly, if they were able to keep themselves accountable, there would be no need for me or the coaching profession.
You may be surprised to know I have an accountability partner as well. Research shows when people share their progress with others, it reinforces their commitment to their goals. It's a psychological lift we all need. It's the reason Mastermind groups are so popular.
Caution: Don't pick a "yes" person. Pick someone who can tell you what you need to hear – not what you want to hear.
If you need an accountability partner or help with areas of self improvement for 2018, I invite you to schedule a free 20-minute session with me. Make 2018 your year!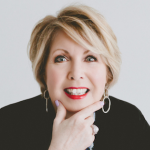 Christine Harrington is The Savvy Sales Lady. She is a facilitator for Peak Performance Mindset workshops and a personal sales coach who helps sales professionals develop and improve their sales performance.