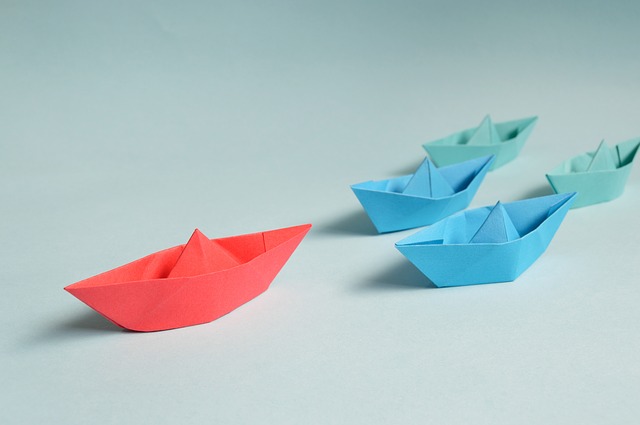 By Jim Ninivaggi
Register now to hear Jim Ninivaggi speak at the Sales 3.0 Conference December 4 in Philadelphia, where he will present "Perpetual Sales Readiness: The New World of 'Always On' Learning for Sales."
Many companies are in planning mode for their sales kickoff meetings – hoping to set the strategy, motivation, and momentum for a successful FY18. I've been at kickoffs where the excitement and electricity in the room were palpable. They had that spine-tingling moment we all know: where the hair on the back of your neck stands up because you're so energized and inspired. Pity the competition, we thought – they have no idea what they're in for!
On the flip side, I've also attended kickoffs where ostensibly well-laid plans went awry, giving way to lackluster, boring, and unsuccessful events. In cases like these, a domino effect often kicks in. After all, a kickoff isn't just a single event in isolation – it sets the tone for the rest of the year. If reps leave confused or uninspired, that can impact morale, retention, and results.
Here are five common mistakes that can derail kickoffs – and ways you can avoid these errors.
#1 – Giving Bad News First
Imagine your sales team is seated in an auditorium. You've had a good year. Then the head of sales proclaims: "To capitalize on this momentum, we're going to ask even more of you – splitting your territories in half and doubling your quotas." (not an atypical scenario!)
How are reps going to feel? Chances are, this news will dominate their minds during the event, crowding out opportunities to absorb other information.
You're better served getting out any "bad" news before the kickoff – such as at town-hall meetings, where reps and managers can process the details. Then, you can use the kickoff to inspire reps to achieve the new goals you're setting – showing them how they can make the money they're looking to make.
#2 – Using Kickoffs for Training
All too often, companies use kickoffs to introduce and train reps on new sales methodologies and skills. That makes sense at a superficial level – after all, the whole company is together, right?  
But you're competing with a lot of noise in the form of new territory assignments, new compensation plans, late-night social events, etc. – which often doesn't leave attendees in the best shape for learning. I can't tell you how many training sessions I've delivered where I've looked at the audience and wondered, "Am I speaking out loud?"
Instead, conduct upfront knowledge and skills transfer prior to your kickoff, so reps come ready to apply what they've learned. Then, the kickoff can focus on practice, application, and certification.
For example, I once worked with a software company that took a great approach. They had traditionally sold to CIOs and were launching a product geared toward CMOs. Prior to the kickoff, we got reps in the mindset to pivot – providing manager-led training, e-learning and video coaching on how to sell to this role. Then, at the event, reps could put their newly acquired skills to the test, engaging in role-play with former CMOs we'd brought in. These interactions drove high interest and engagement, and helped advance the company's sales transformation.
#3 – Delivering Inconsistent Presentations
How's this for mixed messages? The CEO takes the stage at your kickoff, discussing how your organization needs to move from selling products to selling solutions that solve business problems. Two presentations later, it's the head of marketing's turn – who immediately touts a new product and enumerates all the whiz-bang features, with no regard for how they address challenges.
This lack of alignment can give way to a disjointed, incongruous event – with the field force confused and inclined to dismiss any need for change. After all, if their bosses are still presenting "the old way," why should reps do anything different?
To avoid mixed messages, designate a presentation "editor-in-chief" prior to kickoff. This person should be responsible for reviewing everything for consistency: the presentations' style, template, strategic messaging, etc. The person should also ensure quality in the presenters and in any product demonstrations – since unveiling a new product that doesn't work on stage is a surefire way to squash reps' confidence to sell it.
#4 – Choosing the "Wrong" Motivational Speaker
I don't have anything against celebrities and sports figures. However, I've often noticed an inverse relationship between a speaker's level of star power and the amount of effort they'll put into researching your company. And, if your company isn't important enough for your speaker to understand it, how can that person say anything of value to your reps?
To avoid losing credibility, find a speaker who will take time to understand your business and theme, and bring in relevant stories. Not everyone relates to athletes – so seek someone with a broad appeal, who can connect to the audience as a whole. Often, this may be a speaker you've never heard of before, but who has a compelling story to tell.
One of the most powerful speakers I remember keynoted a kickoff dedicated to personal accountability. With a spotlight on him, he paced back and forth on the dimly lit stage. We all wondered what he was doing – until he explained that the steps represented his living space during his six years as a prisoner of war in North Vietnam. His story about taking control of his life in the face of harrowing conditions set a powerful foundation for the theme.  
#5 – Neglecting Team-building Activities
Bringing the company together does little good if everyone retreats to their cliques. It's important to incorporate mechanisms that encourage cross-pollination, so people from different geographies get to know each other through collaborative projects, contests, and social activities.
An internal social platform (not an external forum or hashtag) can complement face-to-face interactions and help attendees provide feedback in real time. Team-building activities – especially ones with a positive social impact – can also engage and invigorate the company, and are often particularly attractive to millennials. At our 2017 Brainshark kickoff, for example, we put attendees into teams and, with the proper instruction, had them build bikes together. The bikes were then donated to a children's charity.
Good Luck!
As you prepare for your kickoff, it's important to avoid these mistakes and think about ways to extend your kickoff's theme throughout the year. Best wishes for a successful event and prosperous FY18!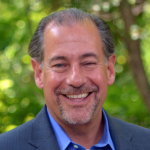 Jim Ninivaggi is chief readiness officer at Brainshark, Inc., a leading sales enablement solutions company. In his role, he helps prepare the Brainshark sales force with the knowledge and skills to optimize every buyer interaction. Jim has more than 30 years of experience driving B2B sales productivity and, prior to Brainshark, led the sales enablement research practice at SiriusDecisions – providing clients with data, insight, and thought leadership to maximize sales effectiveness and accelerate revenues. He has also held various positions in sales, ranging from individual contributor to sales management and sales leadership. You can follow Jim on Twitter at @JNinivaggi. Register to hear him speak at the Sales 3.0 Conference December 4 in Philadelphia, where he will present "Perpetual Sales Readiness: The New World of 'Always On' Learning for Sales."