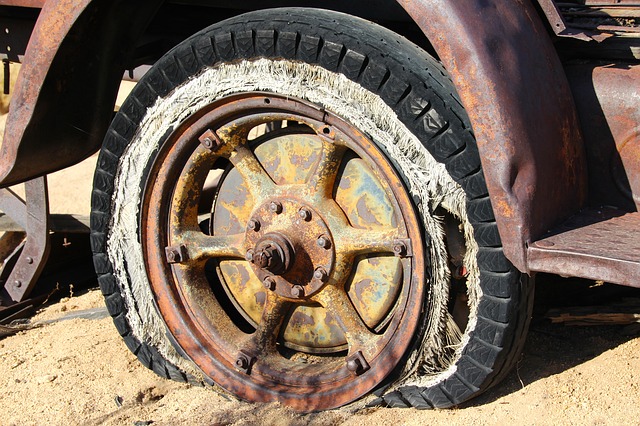 By Lauren "LB" Bailey
If you haven't spent much time thinking about the rep new hire training program you provide, it's time to start. Here's the part where I scare you a bit. Hang with me here.
The number one reason reps are leaving companies is a lack of development (Aberdeen)

The average time for reps to get up to speed (quota) is three + months for SDR reps and 6+ months for quota-carrying reps –with higher average deals equaling longer ramp (Bridge Group, CSO Insights)
On top of these statistics, I would wager at least five people in your latest group of hires are still actively looking (no, of course I don't know this for a fact, but I do know lots of job-hopping millennials in inside sales … don't you?).
Folks, here's the point: There's a hole in the boat! Recruiting is bailing out the boat and filling it with more people, but your training is helping them jump ship faster than recruiting can keep up.
Fact: If we trained our people better during their onboarding, they would be successful more quickly and stay longer.
That means faster to quota. That means reduced attrition. Less swapping of books, fewer interviews…what would you do with the time your floor could save on just fewer interviews? What would your sales managers' commission checks be if half their team weren't new? Oh yes, lean into the dream, my friends. Good training really can be this powerful. Especially new hire training.
I've looked at this problem from every angle (including the head of sales, the head of training for SAP, and now as a sales training consultant), and this is the cold hard truth: 95 percent of new hire training programs I see are not great. Actually, they kind of suck. Yes, brutal honesty is the theme here.
So I keep racking my brain. We have this roadmap: train them and they will stay! But I don't see programs getting better and I don't see enough people talking about it. Why? Here's my hypothesis:
We don't know it's broken. We don't know what's possible. We don't know how to fix it.
Question: Would you count your head of training as part of your inner circle? Ten bucks if you can tell me his extension without looking. Training leaders just don't often act like strategic partners.
Quick story: A few years ago I was facilitating a break-out session with about 15 heads of big companies talking about training as a challenge (it keeps getting voted top three by the American Association of Inside Sales Professionals). The global head of one of the world's largest software companies said to me: "LB, I don't know what good training looks like."
They went on to solve the training challenge by creating pipeline and manager process solutions. It was like they didn't even know there were training solutions on the menu.
I'm here to help you guys. First, let's do a quick diagnosis and see if you have a problem. If you say yes to at least half of these, Houston…we have a (you get it):
Is My Rep Onboarding Program Broken?

The majority of your attrition occurs in the first five months. They like the company, don't mind the job, but they're not ramping fast enough to make money and they're frustrated. Time to pull the ripcord.

It takes your BDR reps more than three months – or your account managers more than six months – to ramp to target. There will ALWAYS be a ramp, but a great new hire training program can cut this in half (and significantly impact your attrition too).

Average call length is about 90 seconds. These are voicemails. Every last one of them. If your reps can't get people on the phone, keep them on the phone and get calls back, they weren't taught phone sales.

Your program is less than four days or more than four weeks long. The first is an orientation; the latter is a firehose. Get them on the phones after two weeks and bring them back for the rest of it!

My reps don't have a clear plan of attack for their lead list, book, or day. Ask them how they decide who to call. If they say they start at the A's, then you're missing a cohesive sales strategy – or your training department isn't training it.

You aren't training business, customer, or industry acumen. Forrester taught us that over 60 percent of buyers found their sales rep added no value to the buying process. College isn't teaching them how and we have to.

You're using the same training as the field. I get it: you had to use something and your org is new. But it won't work and frankly frustrates reps to try this old-school model in their new-school world.

HR is teaching your reps how to sell. 85 percent of the best in class use a professional sales trainer or curriculum. When's the last time HR sold your product?



How'd you do? Some of these might take a custom report, but trust me: You'll be glad you had it created. Your training department needs to be your partner like marketing is your partner – no, scratch that, recruiting is your partner…wait, I can do better…like payroll is your partner.
In a recent model we completed for Microsoft, we found they could add back over 50 million in revenue by cutting new hire sales ramp time down to best-in-class – and nearly double what they could save by cutting attrition to the same.
Did you really process that? Cutting ramp time in half can earn you nearly double of what cutting attrition in half could earn you. It will be like having another third of your headcount to help you hit the number – but without having to recruit, hire, or even pay for them!
So, please, pull the reports. Send in a trusted advisor to check it out. Meet your training leader. This could be the ticket to crushing your Q4 goals (or the massive spike they're planning for your 2018).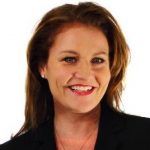 Lauren "LB" Bailey is a 20-year sales veteran and a five-time recipient of the "Most Influential" designation for Inside Sales. President of award-winning training and consulting company Factor8.com, LB and her team are known for getting massive sales revenue results with training and consulting solutions.