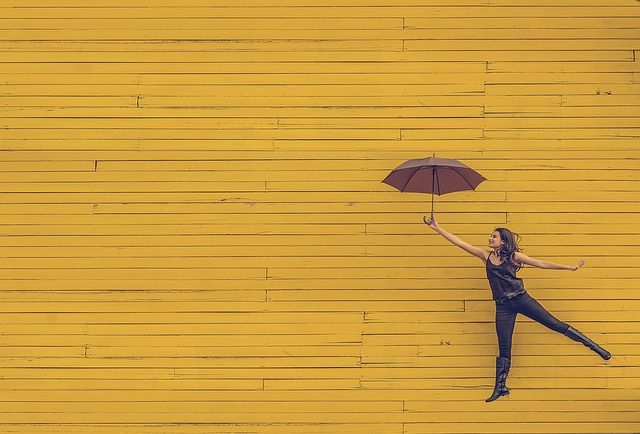 By Sundance Brennan
In a crazy world of quotas, deadlines, pipelines, and paperwork it's easy for a sales leader to get distracted by the urgent fires that constantly come up. It's easy to look busily at a computer screen for 8-12 hours a day. Those emails never, ever, ever stop.
I have had those days that go by in a flash and I have no idea what my teams actually did. What was their focus? What interactions did they have? What help did they need? Maybe you have had six hours of meetings, interviews, and issues to tackle and know what I mean. Who was watching your team then?
A quick and easy way to keep the team motivated and focused while you are away is to set them on auto-pilot with a crazy incentive.
These five crazy incentives can be used in pinch and can be rolled out with very little preparation. I've been accused of being "gimmicky" over the years and leaning on these techniques too much, but the only people who ever said that were other managers or salespeople from other teams. My team was too busy giving high fives, learning to work together, and heading out to dinner after hitting goals. These fun activities will build a fence around your team and encourage the team dynamics that lead to long-term success.
Desk Swap – Many sales agents work in a sea of cubicles. Offer to allow top performers to swap seats or designate an open office for the top performer. Better yet, stack rank the team and let the top guys choose first. Your bottom performers will end up sitting near the bathroom. This is easy to start, fun to execute, and it's really obvious where your weak links are.

Cigar Czar – Offer a top performer your cigar of the month. Go to

www.cigarmonthclub.com

and buy yourself an annual subscription. If you are near a cigar bar, you can offer to take a few winners to the actual cigar bar with a boss. I don't smoke cigars myself – and my teams often include non-smokers – but the prestige of winning is worth it.

Maid to Order – Offer a local maid service for a month as a prize. This frees up personal time and eases some stress! The single people on your team love this. The married people on your team love this more. The married people with kids love this the most! Give them a break; give their spouse a break. This is something your average salespeople don't buy themselves.

Boss Humiliation – If a certain goal is reached, the boss has to shave his/her head, get some tattoo, or wear a crazy outfit. I've had to shave my head twice. I've had to ride to work on a Vespa dressed up like Elvis. I've almost had to get a giant tattoo of Texas on my back. I make the goal a stretch but within the realm of possibility. I smiled all the way to work as I rode that Vespa – because my sales team had hit its goal and everyone had gotten paid.

Sing Me a Song – Match up two teams and the losing team has to serenade the winner with a song sure to inspire laughter. Either the entire team has to sing, or perhaps just the leaders of the team. I tend to pick songs that are over-the-top repetitive like "Gangnam Style" or "What Does the Fox Say?"
I'd encourage you to try various forms of these incentives to see what works best for your team. Group buy-in is the scenario where your salespeople care not just for their own goals and success, but also about the team goals, reputation, pride, and overall success.
Take responsibility for motivating, cheerleading, painting the target, and getting your team to where they want to be. The hard work is all worth it if you throw in a little fun now and then. Your people need you to plan out and coordinate a workplace that will keep them engaged and moving toward their goals.

Sundance Brennan is the author of The Art of SalesFu, a sales professional and coach with more than 20 years of experience in consumer direct sales. You can read his blog posts, which usually consist of sales rants and book reviews, at www.thesalesnerds.com. Tweet him @salesfumaster or join the conversation at www.facebook.com/groups/SalesFu/.