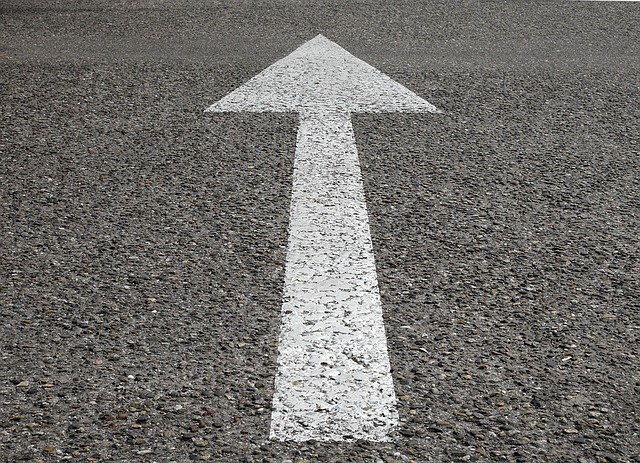 By Russell Sachs
The sales industry is in the midst of a transformation due to the surge in sales enablement technology aimed at making sales reps more successful. In fact, venture capitalists have invested approximately $10 billion into the B2B sales enablement space since 2013, and this year we witnessed Salesforce and Microsoft raise the stakes with artificial intelligence (AI) technology for sales reps, debuting Einstein and Dynamics 365, respectively.
Sales technology is already changing the way we sell – from delivering social selling capabilities to automated follow-up reminders and predictive analytics – but it's still in its relative infancy. That said, sales organizations are already exploring the best approaches to incorporate these tools into their larger selling process to impact their results.
The relationship between sales technologies and the sales organizations that use them will continue to evolve in the coming year as companies look to strike the right balance between tech and process. Here are three trends I believe will continue to emerge in 2017.
Social Selling Will Force Sales to Evolve Its Outbounding Efforts

The proliferation of social selling in 2016 caused many to reconsider traditional methods of sales – namely phone- and email-based selling. Microsoft's acquisition of LinkedIn proves that social selling is here to stay, as the company looks to enhance its Dynamics CRM solution with LinkedIn Sales Navigator (LinkedIn's social prospecting tool) "to transform the sales cycle with actionable insights."
While social selling does have a seat at the table, sales reps need to be cautious of how they utilize it. The reliance on social selling as a primary mode of selling – rather than as a useful tool in their overall tool chest – is overwhelming, leading to information overload and causing many buyers to "tune out" the white noise of multiple emails, LinkedIn messages, direct tweets, and other social solicitations. As a result, sales development reps will need to be more consultative and thoughtful in their approach when prospecting. The key when using social selling tools is to be relevant, respectful, direct and transparent.  Buyers are becoming desensitized to the overused social methods and tactics – and those who fail to adjust their methodologies will suffer from decreased hit rates.
Customization Is the Key to Revenue Growth

In 2017, sales organizations will continue to place greater importance on defined and specialized roles. In particular, targeted and coordinated efforts between marketing, the SDR, and account executive (commonly referred to as account-based selling) will continue to develop and grow in importance as organizations move away from a "one size fits all" sales methodology.
To achieve success here, sales organizations will need to employ a customized approach that demonstrates the value being delivered to each individual client, rather than rattling off a standard value prop with the bells and whistles of a product in hopes that it catches the eyes of prospective buyers in an active sales cycle. As the buyer continues to mature and grow weary of the noise and perceived overlap between products, sales professionals will be forced to focus on solving a customer's unique problem or addressing a specific need of the client. The qualify, demo, and ask-for-order method only goes so far, and revenue will likely be stunted by those who stick to this approach.
In addition, as part of this trend, customer success and account management will continue to emerge and grow in prominence as companies look to improve retention rates and overall customer experience. Those who place a heavy investment and emphasis on customer success by aligning their efforts to their customers and strategic initiatives and focusing on delivering value will be handsomely rewarded by more loyalty, higher retention rates, and more revenue out of their existing customer base.
Sales Technology Will Continue Its Maturation Process

If 2016 was the year of sales tech innovation, then 2017 will be the year of sales tech refinement – especially around AI. As more customer data becomes available, we will continue to see the evolution and maturation of technologies that provide critical insights into buyer behavior. For example, products that uncover or clarify buyer propensity will make dramatic improvements in the coming year. We will also see an improvement in technologies that allow organizations to use data to enhance and improve forecasting and uncover which deals are most likely to close, which allows sales leaders to drive greater accuracy into the state of their pipelines and make specific recommendations on what needs to be done to close the gap and hit their revenue targets.
While it is exciting to see how predictive capabilities will drive efficiency into a sales rep's day – such as allowing them to spend more time prospecting the right leads with the highest propensity to close – enthusiasm should be tempered as this simply will not replace the need for human interaction and interpretation of data. While it won't teach sales reps how to sell, my hope and expectation is that it will keep them from squandering their most important asset: time.
We're at an exciting time in the sales industry, and the right convergence of state-of-the-art sales technology and a customer-centric approach means unlimited potential for sales leaders and their teams. I, for one, am looking forward to the opportunities the New Year will bring. How do you see sales changing in 2017?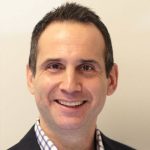 Russell Sachs is chief revenue officer at BetterCloud. He a veteran sales leader with more than 15 years of experience building winning sales teams and driving dramatic revenue growth for SaaS and enterprise software companies. Prior to joining BetterCloud, Sachs served as executive vice president of Sales at Work Market, where he grew top-line revenue tenfold in just three years. Sachs also previously held the position of sales director for Large Enterprise Services at Dell, Inc. Find him on Twitter at @RussellSachs.