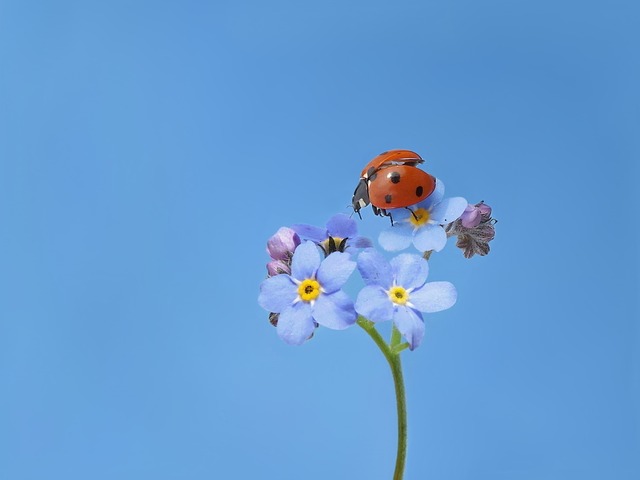 By Christine Harrington
The late, great Jim Rohn said: "Motivation alone is not enough. If you have an idiot and you motivate him, now you have a motivated idiot."
Jim was right. Motivation can sometimes be just  a bandage – a temporary solution. .
Just like you, I've been to the seminars where you leave feeling on top of the world, vowing to change. Then you arrive home – and reality hits you smack in the face. All that motivation to change is now shelved for another day.
Why?
Motivation doesn't teach people one essential tool needed for lasting change. It's just a quick sugar high that needs constant feeding to keep the high going. Positive thinking isn't enough, either. It takes the right mindset and understanding of why thoughts go negative..automatically.
This is a very broad subject, and this article's focus is solely on the initial steps you can take to make motivation and positive thinking stick in a permanent way.
Preparing Your Mind for Success
The first thing to do is address your daily habits. What daily habits do you practice to set your mind up for success?
First, notice I didn't say set you up for success.Why the distinction? Because most people do not intentionally pay attention to their thoughts. The 60,000 thoughts competing for attention every day? They mostly run in the background of your mind. Usually what gets your attention are thoughts of fear, anxiety, and condemnation. As you've been taught, when these thoughts enter your consciousness, you either dismiss the thoughts immediately or launch into your positive affirmations – repeating the chant over and over in a rote process. Sound familiar?
Neither dismissing nor positive rote chanting works. Maybe they will – for a few minutes – but, within less than an hour, the negative thoughts, fear, and anxiety slowly return.
For most people, negative thoughts are automatic. I tell my clients they have ANTs (automatic negative thoughts) crawling around in their mind. (I wish I knew who coined the term "ANTs" to give them credit for such a wonderful visual of negative thinking habits.) You know this kind of person…you're excited about something positive that occurred in your life, so you tell Negative Ned all about it. But you walk away wishing you'd kept your good news to yourself – because Negative Ned's negative viewpoint poked holes through your good news.
Don't waste your time trying to fix Negative Ned. Instead work on not letting Negative Ned, anybody else, or any other circumstance or situation bring you down.
That's why it's important to set up daily habits and to understand your Mindset Operating System.
Think of daily habits as your daily mental gym. Journaling is the gym. Each time you record your thoughts and reflect on your day, your mental muscle will begin to grow and strengthen.
WARNING: This daily habit is to raise your awareness; it isn't an exercise in judging yourself.
Seven Essential Daily Habits
#1 – Goals: How can you benefit from a daily goal? Research shows when you state a goal and put it into writing, you have a far better chance of reaching your goal. If you have a yearly goal, (which can seem daunting) break it down into monthly, weekly, and daily goals. In your journal describe the progress you're making and the obstacles that need a better solution.
#2 – Gratitude: Gratitude boosts happiness. There's all kind of research that supports this. When you write about the gratitude you feel, you'll be more joyous about life.
#3 – Victories: Do you recognize your victories? What about the small ones? Recording even the smallest victories is evidence of your wins. A year later, review your victories. It's a clear vision of progress. So, no matter the size, record each victory.
#4 – Lessons Learned: Every day is an opportunity to recognize lessons. What lessons have you learned? Are there any that repeat? The new lessons learned are proof you're improving your mindset. Track your learned experiences.
#5 – Happy Moments: Record what makes you happy. The more you're aware of what makes you happy, the greater the chance of creating a happier life.
#6 – Learning Goals: Gerhard Gschwandtner says, "The road to learning runs parallel to the road to earning." Become curious. Increase your passion for reading books. If you want to make more money, then begin self-education. Sign up for workshops, seminars, webinars. Don't wait for your boss to send you; you take control of your career and life.
#7 – Action Idea: Productivity's road is paved with ideas and creativity. Capture your new ideas every day in your journal. This will help you transform and grow your mindset.
Your goal this week is to look into your mind and record the Seven Essential Daily Habits. Notice how your awareness increases as the week progresses.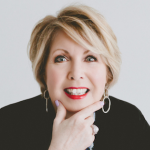 Christine Harrington is The Savvy Sales Lady. She is a facilitator for Peak Performance Mindset workshops and a personal sales coach who helps sales professionals develop and improve their sales performance.