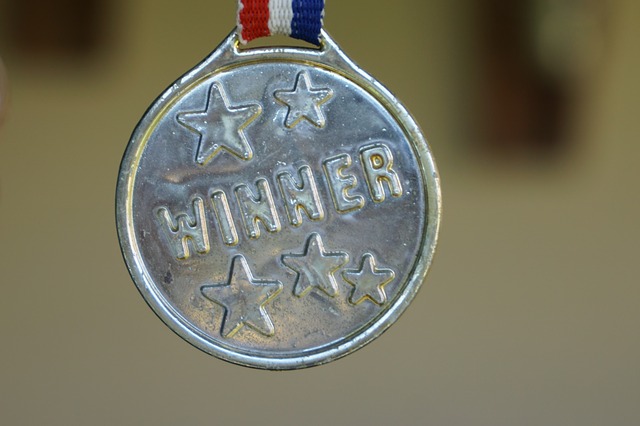 By Mike Kunkle
I've written recently about why we should focus more on sales manager enablement in 2017 and shared a story about what often gets in the way. It's important to clear those obstacles since sales managers play critical roles in driving sales productivity.
As a next step, in this post, I'll share how you can work with frontline sales managers to significantly improve sales results by helping them apply a little logic along with simple field training and coaching methods.
The Back Story: What Impact Will Coaching Training Have?
I once approached a potential client cold and created an opportunity to train sales managers on how to be better coaches. I was able to get everyone on board and aligned except, oddly, the senior sales leader, who was skeptical that it would be worth the time investment for his managers. This leader had come up through the ranks, hadn't been coached a lot himself, and wasn't convinced of the impact the coaching training would have. And, while the CEO was a believer, he wouldn't overrule the sales leader and do a full implementation without the leader's support.
So, as a test run, I sold a pilot with one of five divisions. I interviewed all the sales managers and selected the one I thought would truly try to use the training and give it a fair shot.
What We Did: Facilitating Real Change with Sales Reps
For the pilot, I trained the manager – on using reports and discovery with each rep to create a performance gap hypothesis and on applying observation to validate the hypothesis and diagnose issues.
Then, I taught the manager Ferdinand Fournies' acclaimed 16 reasons why employees don't do what they're supposed to do – so he could overcome employee inertia and select and approach an appropriate solution (involving training, coaching, counseling, or changing something). The analytics, hypothesis, diagnosis, and reasons are the logic behind this powerful approach.  
In addition, so he could engage with reps in ways that would lead to real change, I taught the manager a simple and effective field training model (Tell/Show/Do/Review), which incorporates role play and reinforcement, and a coaching model (Diagnose/Plan/Do/Review).
Practice what you preach, right? When teaching and coaching the manager, I used the same methods I expected him to use. Then, to help him transfer and apply the skills, I guided him on using those methods with his reps. I also helped him implement a management operating rhythm in his division – with regular team and individual pipeline coaching meetings as well as targeted ride-alongs with coaching.
Results You Will Want
In four months (at the end of the next quarter), the manager's division performance had improved by 36 percent over the previous quarter – and he led the country. His team also had improved profitability by 11 percent; plus, had a greatly improved win rate, with fewer and higher-quality opportunities to focus on since he had culled garbage from the pipeline.
When the sales leader and CEO saw these results, they did a company-wide implementation and went on to surpass their annual quota by 16 percent – achieving their best company performance in four years.
Models & Takeaways
Confession: None of what I or my pilot sales manager did was incredibly difficult. However, it did require some practice, commitment, and the flexibility to work differently for a while. The results were worth it and the implementation of new processes and efforts – led by the frontline sales managers – transformed the sales organization from the inside out.
As sales leaders, you, too, can get dramatic results by enabling managers to
Use sales analytics wisely:

Train managers how to use reporting to identify where sales reps may need help and to form a hypothesis about what behavior gaps exist and are causing performance lapses. We assume managers make these connections, but we rarely train them to do so or enable them to validate their observations. With a better foundation, managers can focus their coaching on real issues that improve productivity rather than conducting haphazard sessions or allowing reps (or themselves!) to settle into a "comfort zone."

Dig deeper with dialogue and observation:

Interestingly, many managers – formerly top sales reps – previously did deep discovery with prospects to understand their pain points and needs. But now, as managers, they don't default to using the same discovery skills when coaching their reps (moving into "tell" mode instead). So train managers to conduct discovery sessions with reps and observe live calls to validate or modify a performance hypothesis and decide how to best address it. This is a quick hit that can dramatically improve coaching quality in your company.

Field train for skills, when appropriate:

When individual field training is required for skills (e.g., reps don't know what to do, why to do it, or how to do it), train managers so they can train reps effectively.

Coach reps to mastery:

Teach managers to help reps apply their training through the use of an effective coaching model. I recommend the models discussed

here

to guide reps over time to achieve mastery.

Get into a cadence:

Get your frontline sales managers into an organization-wide, agreed-upon management operating rhythm with performance management methods, such as pipeline meetings, forecast calls, team meetings, one-on-one meetings, and coaching ride-alongs.
Once again, when applied and executed consistently through frontline sales managers, a little logic backed by simple field training and coaching methods can radically improve your company's sales results.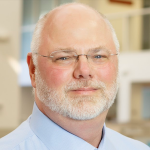 Mike Kunkle is a renowned sales transformation strategist, practitioner, speaker, and writer. He's spent 22 years as a corporate leader or consultant, helping companies drive dramatic revenue growth through best-in-class learning strategies and his proven-effective sales transformation methodology. Today, Mike is freelancing as a writer, speaker, webinar leader, and sales transformation consultant, while exploring the market for his next career adventure. You can connect with Mike on LinkedIn or follow him on Twitter at @Mike_Kunkle.