By Logan Strain
Your success in sales is a direct result of your daily habits. It's simply a matter of taking the right action, at the right time, in the right order, over and over again. But your actions are the result of something more important: who you are. Your personal values, temperament, and motivation influence your actions; and therefore influence your success.
But what are the personal qualities that really matter? What separates salespeople who see success quarter after quarter from those who struggle? This a question that psychologists, social scientists, and business researchers have tackled over the last few decades. Thanks to their research, we now have a more accurate picture of what it takes to succeed in sales.
This infographic from NextGen Leads explains some of the most interesting and relevant findings. Some of the facts confirm conventional wisdom. For example, one study found that successful salespeople have a high level of grit, which is necessary to push through difficult times. Other conclusions challenge the traditional ideal. For example, one study found that "ambiverts" are more successful salespeople than traditional extroverts.
Take a look at these seven qualities. Do you recognize any of them in yourself?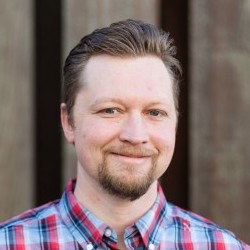 Logan Strain is the Digital Content Specialist for NextGen Leads. His work has also been featured in Search Engine Journal, The Salesforce Blog, HubSpot, and other fine publications. He lives in San Diego with his wife and daughter. Follow him on twitter @LM_Strain.