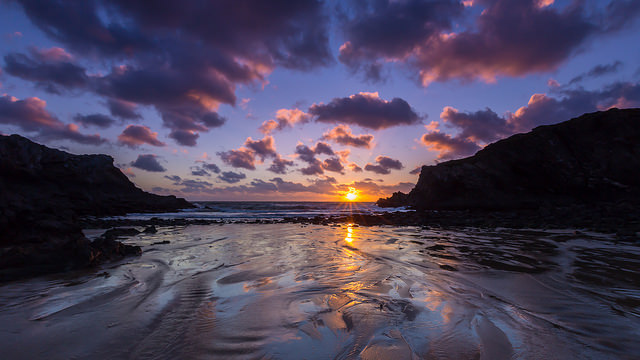 We tend to start the year with the best of intentions and high hopes. But sometimes our bad habits are hard to shake. This year, think about saying goodbye to these four simple obstacles that often impede success for sales leaders.
1. Operate solely on gut instinct. 
Do you have good business and management instincts? Of course you do — or you wouldn't have climbed to a leadership position.
On the other hand, we are living in the age of data. Sales leaders who want to take control of their pipeline and forecast must start tracking data and studying analytics now. For example, HubSpot Chief Revenue Officer Mark Roberge leverages science and technology to make the HubSpot sales process truly customer-oriented.
Many sales teams run on blind optimism and the best-guesses of the sales manager. However, a growing abundance of technology and sales-enablement tools are changing the way we think about managing and leading a sales team. It's important to listen to your gut … but if you ignore data, you'll get left behind.
2. Make your ideas conform to expected standards. 
Once they reach a certain level of success, some sales leaders play it safe when it comes to ideas. Usually that's because they've become complacent and lost the hunger that once gave them an edge. Consequently they avoid or tamp down any idea that seems too weird, radical, or risky.
However, consider that commodified creativity is a race to the bottom. When you make your idea like everyone else's, you fail to stand out and differentiate yourself. Follow the advice of author and marketing guru Seth Godin, who said in this TED Talk that bad and bizarre ideas are far preferable to boring or ordinary ideas.
3. Fail to keep learning.
What skills would make you a better sales leader? And how can you help your reps become better sellers?
The beginning of the year is a great time to evaluate everyone's skill sets and figure out how you and your team can improve in the next 12 months. Should you take a public-speaking course? Hone your coaching skills? Tune into what analysts, authors, and thought leaders are saying about the sales profession? Foster a culture of learning, and improvements will follow.
4. Stress out.
With great responsibility comes great stress. But many leader fall into the trap of thinking about too many things at the same time. This is extremely fatiguing and stress producing.
To stop stressing out, try making a list of other things you must do, and then put it aside so that you don't have to think about them but won't worry about forgetting them, either. Stop throughout the day to see if you are relaxed. Are your hands clenched? Is your jaw tight? If so, let your arms hang loosely, unwrinkle your brow, relax your mouth, and breathe deeply.
Make 2015 the year you leave bad habits behind and open yourself up to greater success than you could imagine.

[Image via Flickr / Adrian Kingsley-Hughes]