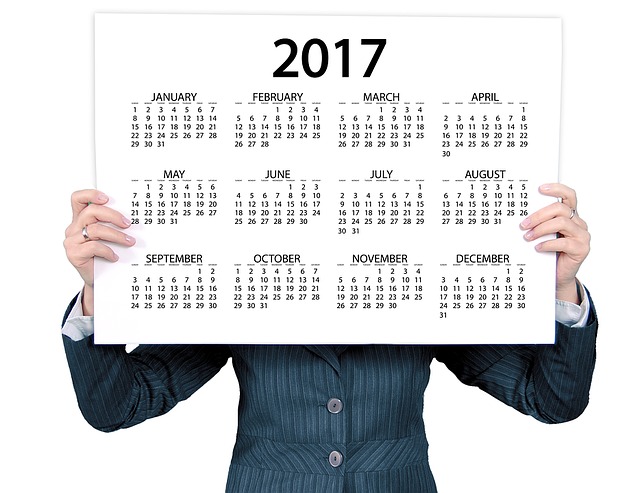 By Russell Sachs
With one in five Americans planning to change jobs this year, you soon may be one of millions who find yourself at a new company. For those in a high-pressure field like sales, making a move can be particularly stressful, especially as you try and acclimate to the new company.
I recently found myself in this situation when I joined BetterCloud – a rapidly-growing tech company focused on user lifecycle management, data discovery, and IT and security automation for SaaS applications – as the company's new chief revenue officer (CRO). Upon my arrival, I had to quickly learn the ropes, gain trust from senior leadership, determine priorities, and earn a few small, but notable, wins along the way.
Reflecting on my experience during the first 90 days, I identified three key lessons from stepping into a position leading sales at a startup that I thought would be helpful to share – regardless of what managerial or executive role you may be filling.
Listen before Speaking
As a new member of any organization, it is important to recognize that the people at the company have been doing things long before your arrival and have acquired a lot of valuable "tribal knowledge" and wisdom, so seek out conversations with as many colleagues as possible to help you learn the ropes. Even though you may have preconceived notions of how to run things, listening is paramount at the beginning of any new job, no matter the level, or role, you occupy in an organization. Part of the listening process includes asking the right questions and going beyond the basics of what you'll need to get through each day.
While there is no right or wrong way to conduct discussions, I like to frame my questions by focusing on what people are doing well and what people believe can and should be done better. For example, I like to ask leaders and veterans of the company

If they had a magic wand, what would they change today?

By contrast, what would they fight like mad to preserve?
Try to figure out the most common and pressing frustrations and successes, and then ascertain how best to prioritize them based upon need, impact, and complexity.
Applying it to my personal experience at BetterCloud, by listening to my colleagues and asking probing, thought-provoking questions, I learned that culture, clearly-defined work paths, and building the BetterCloud brand and community were key priorities of the company as a whole. Knowing this helped me effectively manage my teams and map out a fitting sales strategy.
Although you are a member of the team, it can be effective to take a consultant's approach early on so you can gain trust among your peers. In soliciting advice, it's OK to remind others that you were brought in for a certain expertise, but be careful not to prescribe a solution until you thoroughly understand the symptoms. After a comprehensive listening tour it's important to take action, set expectations, and identify some early goals and targets for you and your team.
Look for Short-Term Wins to Demonstrate Your Value Internally
Working in any organization is a marathon, not a sprint. It is highly unlikely someone would be expected to join a company and make a massive impact in their first week on the job. However, it would be wise to look for a few small wins to quickly gain the confidence and support of your team and fellow members of the leadership team in the organization.
In the case of a sales leader, it's important to understand and evaluate the infrastructure supporting your sales team – sales processes, methodologies, tools, personnel, etc. – to initially ascertain what is in place and what can be improved upon. For example, within my organization, I identified an opportunity to improve upon the way the sales team was forecasting opportunities. The company was using the same forecasting process it had implemented when it was much smaller and selling a simpler product. As the company matured, though, it needed to adjust to a more sophisticated set of buyers and a longer, more complex sales cycle.
Applying this to my experience, we learned the sales team was employing a process that wasn't mapped to the buyer's journey. From an early stage, this change required reevaluating how we define an opportunity and whether it makes sense to commit time and resources toward developing them. We implemented a new sales process that more closely aligned with our buyer's journey, built content to help educate the prospective customers along the way, and implemented a sales methodology that more closely aligned to expectations around forecasting. Using the MEDDPICC sales methodology (an acronym that stands for Money, Economic buyer, Decision process, Decision criteria, Partners, Identify pain, Champion, and Competition) we moved from a reactive to a proactive sales approach, which aligned toward managing bigger, more complex deals. Members of the sales team are now able to better understand the dynamics of each deal and more accurately forecast when, and if, an opportunity will close.
Another area on which we focused was the company's methodology around expanding its customer pipeline and driving new prospects to the sales team. After spending time with marketing and our SDR team, we learned the sales and marketing approach to drive new prospects had been the exact same since the company's creation four years earlier. By partnering with the marketing team, we examined the buyer journey and spent time aligning our collateral and lead generation toward supporting that journey. In just a couple of months we have seen a dramatic improvement in both the size of our pipeline and our forecasting accuracy.
Other key considerations for quick internal wins include evaluating how and when to use POCs for clients, employee and team review processes, compensation models, call scripts, data access, and key performance indicators. While all of these aspects may already exist at your organization, they may not be optimized for the current team or the company's current stage. With a fresh set of eyes and no inherent bias about the company, newly-appointed leaders can step back and calibrate whether the materials, processes, and people are properly aligned with the trajectory of corporate growth. Making small tweaks can yield big results and much more visibility and impact on viable deals, which is vital to a growing sales team.
Do Not Fear Giving Honest Feedback
So, there you are – hired by a company that has evolved from an idea in the founder's mind into a fast growing, venture-backed, thriving organization with a tremendous customer roster and fantastic product. It's easy to get intimidated and believe that everything done to date is working great. You need to remind yourself that you were hired for a reason! So, after your listening tour and as you get your hands dirty and start to identify opportunities for improvement, you must speak up! For example, does the company's message resonate? Can you quickly discern what your organization does and how its message is being received by the market? Analyzing your existing messaging and content may yield small results (such as building a new deck) or more comprehensive adjustments (such as overhauling the main marketing message and collateral to reflect what the company represents). Giving prospects a greater understanding of what the company stands for will help them make better decisions, shorten the sales process, and save both client and vendor many headaches.
In my specific instance, I sat down with each of the executive team members and gave them specific feedback to help improve communication between, and among, departments. We worked collaboratively to fix certain things, and left others unchanged. Did they agree with everything I highlighted? Absolutely not! But they loved that I was bringing a new perspective and was willing to roll up my sleeves to improve things. Along the way, the process brought us closer and helped me earn trust and respect.
Establishing yourself quickly in a new organization is a daunting task, but you can be successful by first ensuring you build consensus from the leadership team – listening and taking the time to explain your observations and justify your recommendations. Once you have buy-in, speak up and focus on driving urgency, accountability, and ownership among your teams. When and where you see things that need to be changed, move quickly and take measurements afterward.
Finally, remember that you can't accomplish everything overnight. But, if you go into your new job with an open mind, a winning attitude, and the tenacity to succeed, great things can and will happen.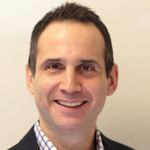 Russell Sachs is Chief Revenue Officer at BetterCloud. He a veteran sales leader with more than 15 years of experience building winning sales teams and driving dramatic revenue growth for SaaS and enterprise software companies. Prior to joining BetterCloud, Sachs served as executive vice president of Sales at Work Market where he grew top line revenue tenfold in just three years. Sachs also previously held the position of sales director for Large Enterprise Services at Dell, Inc. Find him on Twitter at @RussellSachs.