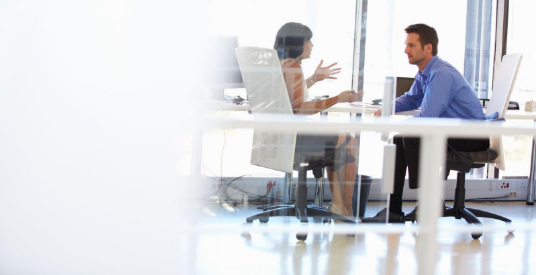 By Kevin Higgins
Providing feedback to your team is a critical sales coaching discipline that must be delivered the right way to create an engaged and motivated team. In a recent survey of North American sales leaders, we at DoubleDigit Sales asked, "Do sales managers have a model they use to provide feedback to their people?"
The response was surprising: 56 percent said yes; 44 percent said no. This was an aha moment for us. Almost half of sales managers do not have a reliable coaching approach. We also know from our sales-management training sessions that feedback offered without a clear model ends up as a one-way conversation delivered from the manager to the performer. This leads to critical information not being understood and actioned by the performer.
These ineffective one-way feedback conversations come in one of two types:
The "sandwich":

The manager presents the performer with what he or she did well, "sandwiches" the negative feedback in the middle, and wraps it up with more positive feedback. It's a habit based on years and years of giving feedback – and it's a habit we have to break. Sales coaching requires a two-way conversation to be effective.

The "drive-by" approach

: The manager doesn't attempt to engage the salesperson; he or she simply states negative feedback and moves on. You never want to provide drive-by feedback. Remember: If you simply tell the salesperson, the conversation is one way; but, if you ask the salesperson, this facilitates a two-way conversation.
If you constantly praise your team members without suggesting improvements, you will have an extremely confident, unskilled team. If you constantly suggest how they can improve without celebrating their success, you will have a skilled team that is lacking confidence.
Balance in feedback is critical. Our Effective Feedback model makes self-discovery by the performer the first and most critical part of this process. The model is two way, and has four easy-to-follow steps:
Ask performers what they did well.

You add what you feel they did well.

Ask performers what they will do differently next time.

You add what you suggest they do differently next time.
We need confident team members, so steps 1 and 2 build confidence. Steps 3 and 4 build skill. Together, all four steps create a confident, skilled, and engaged team member with clear action items for improvement.
Do we spend an equal amount of time in each of these steps? Definitely not! People have different capacities for feedback and different abilities to assimilate information.
Those who lack confidence need more in steps 1 and 2. Those who are very confident – but lack skill – need more time in steps 3 and 4 (but be careful that it comes after reinforcing confidence in steps 1 and 2).
Although two-way feedback is common sense, it isn't common practice. Making Effective Feedback common practice will engage your team and support their development. Once this four-step process is in place and well embedded in your culture, you'll find team members are so well versed in receiving and giving feedback that they can actually provide themselves with clear, actionable, realistic, and balanced feedback on a daily basis.
How does this work in the real world? DoubleDigit Sales has consistent double-digit growth, and one of the most significant factors is feedback. When we hire new team members (all members, not just sales), we provide them with a two-page summary of what it will be like to work at DoubleDigit Sales. Here is what we say about feedback: 
"Growth and development is key in our industry, not only for clients, but for employees as well – you will receive constant feedback here, some you will like and some that is harder to hear – either way there is an expectation that you take it and act on it. 
"We will be open and candid with you. If you are performing well you will know it and if you are not performing well you will receive feedback and coaching."
Our belief is that our successful growth has a lot to do with feedback being frequent and helpful for our team. Everyone on the team knows that feedback is a four-step process, and they appreciate how it contributes to their growth and development.
If you would like to improve your sales coaching skills and take your team's performance to the next level, ask about our practical sales management training solution.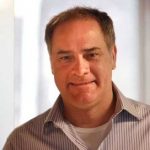 Kevin Higgins is the CEO of DoubleDigit Sales, one of North America's top sales effectiveness firms that focuses on creating practical sales training solutions that unlock individual performance and produce sustainable business results. Kevin is also the author of Engage Me, a book focused on the strategies necessary for sales managers to succeed.