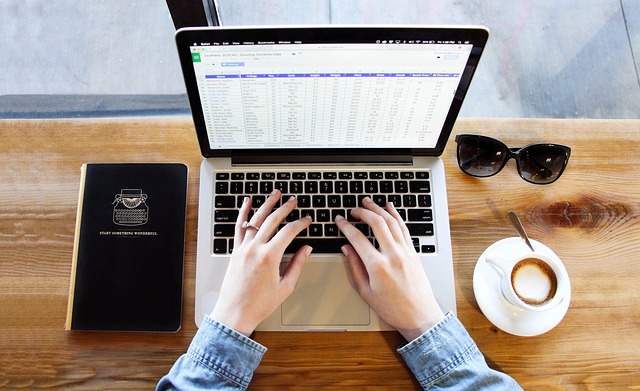 By Sherri Sklar
Recently I received the following email from a VP of Sales, asking for advice about his sales pipeline and sales forecast.
Dear Sherri,
I'm a Sales VP, it's mid-March, and I'm sweating the end of quarter. Truth is, we don't have enough good opportunities in our pipeline. I can only rely on 20 percent of what has been inputted into the CRM. Either reps are sandbagging or putting in fluff just to have something there. How can I get control of this situation so I'm not left to figure out where things stand so close to the end of the quarter?
Sincerely,
"Sweating the Numbers"
In my reply, I assured this VP there are a number of things sales leaders can do to turn a situation like this around. Even starting with just a few of the actions below can make a huge difference in a single quarter, while also setting you up for sustainable growth.
Face the truth.

When I was training for a triathlon, my coach used to say, "Face the truth," so we knew where I was in terms of strength, endurance, stamina, and speed. You need to use the same "face the truth" type of information to determine where each deal truly is in the pipeline. You need factual evidence of where the opportunity is in the buyer's process. Look at your reps' letters of understanding, emails, and social interaction with the client, and ask yourself if your rep truly set all the right elements in motion for this to be categorized as an opportunity ready to close by the end of the quarter.

Key information you need to look at includes: what is the buyer's critical business issue keeping him or her up at night? What's causing that issue? Who else is impacted and how? And is your rep calling on the right person? Other telltale signs will also tell you where this opportunity stands, such as, are they still demoing the product? Are they still meeting with other members of the buying committee? If the answers are yes, you're looking at an earlier stage opportunity, not late-stage ready for closing.By getting a good grip on answers to these questions, you'll know where the opportunity actually stands and if it's fluff or real. Don't just rely on your CRM system. You need to roll up your sleeves and have these concrete conversations to truly get the real picture. You'll get a much more realistic view of the pipeline and be able to produce a solid forecast.
Get the real deals across the finish line.

Once you've figured out what's fluff and what's real, you want to clear the pathways and make it easy for every deal that's real to close. There are many things your reps will need. For instance, you can help your reps foster an even stronger relationship between your company and the client by developing meaningful dialogue with C-level executives from both companies. You can create account-based cross-functional SWAT teams to triage issues and ensure the most creative solutions emerge that will gain rapid agreement with other key managers in your company who are stakeholders in this deal.

Where you need to, you can run pass interference for your reps to speed up any problematic legal issues or T's and C's. All these things can make an enormous difference in being able to close a deal faster and solidify the relationship for long-term success.
Accelerate sales with process.

Simply put, you're going to need a good systematic approach to deliver reliable, predictable numbers so this does not happen every quarter. You may hate the word "process," but – call it what you will – the fastest and most dependable way to deliver an outstanding performance is to give your team a common language and a set of consistent, repeatable actions that work. It has been proven over and over that implementing some kind of method and process not only helps every rep grow into a better rep; it helps them make quota – and organizations as a whole perform a whole lot better. Putting in a process helps you avoid people "winging it" and gets people doing the right things at the right time so there are no surprises in the pipeline or forecast. Reps won't be sandbagging or creating fluff anymore, because your clearly defined and articulated process will expose it right away. You will accelerate sales and, as a result, the performance of the entire team will improve.
Reps can be like kids. They'll tell you they hate structure, but secretly – or maybe subconsciously – they crave it. They need your leadership, your guidance, and your process to review their opportunities in a way that gives you the accurate information you need to accurately predict the numbers. Only then will you not be sweating the numbers.
Want more predictability in hitting your numbers? Download GrowthTera's free checklist for Sales Leaders and get control of your numbers.  Or, contact Sherri at:  212/500-2161 x 700 or sherri@growthtera.com.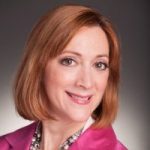 Sherri Sklar is CEO of GrowthTera, a consulting firm that helps organizations elevate their performance to accelerate growth. For more than 20 years, she has helped companies deliver triple-digit growth, orchestrate liquidity exits, and emerge as market leaders in their field. She has trained, coached, and helped companies expand deal size, shorten sales cycles, build a robust pipeline, and convert stalled opportunities into multimillion dollar closed deals. Sherri received a BA from Tulane University and an MBA from Harvard Business School.