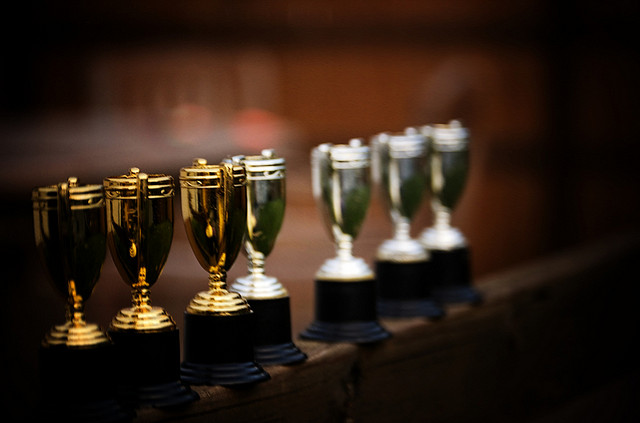 This feature provides a snapshot of a successful B2B sales leader and his or her accomplishments. To submit a candidate for consideration, email
lisa@sellingpower.com
with the subject line "Most Excellent Sales Leader."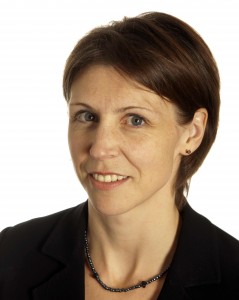 Job title: Company founder and CEO
Company: Clarify Solution Selling Ltd., which is headquartered in the United Kingdom
Selling Power (SP): How long have you been in sales?
Fifteen years, and prior to this, five years in fundraising
SP: How many reps do you lead and/or manage?
Clarify is a sales organization. Our entire business is designed to partner with customers with high-value and complex sales processes, to support their goal to create a best-in-class business development capability. Having run a business-development maturity audit, we deliver a range of services to optimize the impact business development has on their enterprise field sales organizations, as evidenced by our work with Tier 1 technology vendors and services companies. Our team consists of 45 business-development managers and directors.
SP: What was the first job you were ever paid to do?
The first job I was ever paid to do was at the local chicken farm in the village where I grew up. It taught me that I never wanted to work with chickens! It was an interesting psychological exercise, as I started to appreciate how my body language affected the behavior of the birds, especially the cockerels, who clearly saw me as competition and would attack if they saw fear! I quickly learned to keep eye contact and move as fast as I could. Later, as I started to explore body language and nonverbal communication in more depth, I was able to reflect on that experience and how our behavior affects our whole environment,not just the humans in it.
SP: What was one of your biggest selling disappointments, and what did it teach you?
When Clarify was set up in 2003, we sold to small, US-based, independent software vendors who were looking to build market share in Europe. These enterprises were all about top-line growth and acquiring customers, including turn-key customers, which would open new markets for them. Our business-development services were judged on how much sales impact we could deliver; we offered a great fit and had some very successful partnerships. When we went to sell to larger, US-based IT vendors, we could tell by the faces of the marketing VPs we met that our message was not working for them, since they were not targeted on pipeline contribution but on generating leads and contacts to fill a sales funnel. Our offer to reduce the volume of leads and increase pipeline conversion and contribution was met with cries of, "But why would we do that? Surely it is a sales job?"
We realized early on that we couldn't make progress in this market and that, with a few exceptions, buyer behavior is strongly influenced by what is in the best interests of an individual, even when it makes no sense for the business! Thankfully the market has changed dramatically, and we are now successfully working with many blue-chip clients, marketing and sales organizations, to deliver a managed business-development service that is measured on pipeline contribution and aligned to strategic business objectives centered on increasing multiproduct, high-margin sales.
SP: What professional or personal achievement are you most proud of?
I have four beautiful children, and I hope that they would say I am a very present and involved mother. I have worked very hard to be able to give enough to the family and get the balance right alongside a busy and demanding career. I recognize that this is a challenge faced by every parent, not just mothers, and only time will tell whether I got it right, but I hope that I have inspired my children to believe that we can manage our family, relationships, and careers in a fulfilling way that makes a positive contribution to the world.
SP: Share your best tip for managing people.
Cast people well from the beginning, i.e., set them up for success. Always look for and expect the best in people, give specific and honest feedback, and take it personally by enjoying the process of contributing to their success and learning together from their failures. Modify your management and development approach to get the best out of individuals, and set expectations and standards high but within reach. Watch what your best people do best, and use this to develop best practices. When people let you down, and they will, don't allow yourself to become jaded or cynical; open yourself up for it to happen all over again.
SP: What motivates you to succeed?
Doing a good job, [having] a purpose, and the excitement of seeing how far something or someone can go.
SP: Name at least one leader you admire and why.
My children's primary school runs a leadership program that encourages all the children to become leaders. This [program appeals] to the leader in each child and sets out how to demonstrate leadership qualities, such as showing courage, motivation, respect, collaboration, and trust. I am hugely encouraged to see the impact this has had on my own children's understanding of what it means to become a leader, and I greatly admire the headmaster of the school for encouraging the next generation to understand what leadership really means.
SP: What sales-technology tools are your sales reps using right now, and what are the benefits?
My team uses a huge variety of online tools to access and build intelligence and knowledge about the organizations that they are targeting, from professional networking sites to company search tools to online publications, etc. Today, technology is sold to address the needs and issues of the business; buyers are highly educated and don't want salespeople to sell to them. They want and need help to understand how they can change their current situation to resolve today's business issues and deliver the future state their business requires. Through multichannel research, our business-development managers access a huge amount of information to equip enterprise salespeople with the information they need to design specific business and uses that enable them to engage senior stakeholders.
Connect with Claire on LinkedIn.