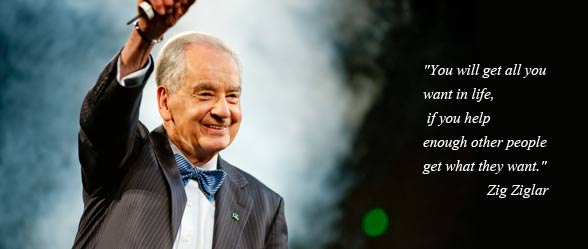 This week great motivator, author, and sales leader Zig Ziglar passed away at the age of 86. We searched our archives and republished some of our best articles featuring Ziglar's insight and wisdom. Click the links below to read more about Ziglar's life and lessons, and why he leaves an incredible legacy.
An Interview with the Great Zig Ziglar (1997)
Learn the personal tips that put Ziglar at the top of his field and created success for a lifetime.
Remembering Zig Ziglar: Keys to Sales Success
Gerhard Gschwandtner, founder and CEO of Selling Power, interviewed Ziglar for Selling Power magazine a number of times. In this post, Gschwandtner remembers a few memorable stories Ziglar shared with him. 
Remembering Zig Ziglar: America's #1 Motivator
A transcript of Gschwandtner's first interview with Zig Ziglar, originally published in 1982.