By Duncan Lennox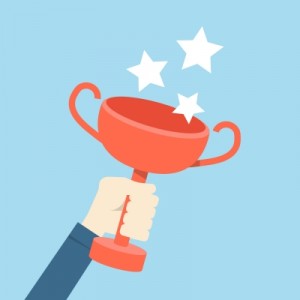 Whenever I have conversations with senior executives or CEOs about driving sales performance, there's a tendency to focus on the "rock stars," that relatively small group of high performers. Frequently, they are described as "natural salespeople," good at building empathy and establishing relationships and having a nose for qualifying prospects and getting deals done. Almost without exception, these gifted salespeople cannot tell you how they do it – they just do.
In many disciplines, significantly above-average performers are not simply a little better than average ones but much better. This leads to the false belief that, if we can just hire more of those folks, our numbers will skyrocket.
But there are two problems with this belief: the big problem is the assumption that you could articulate what makes an "A" player and know how to identify those characteristics in candidates you screen or interview. The really big problem is hiring rock stars at scale. Most of them (who don't work for you already) are making lots of money somewhere else and probably not eager to apply for your open positions.
With barely 2 percent of most sales teams reaching the upper echelons of quota achievement, throwing more rock stars into the mix has the potential to extend quota attainment by roughly 15 percent at best – certainly not enough to deliver on markedly higher revenue targets. So the question remains: wouldn't we get much more bang for our buck by using sales-enablement programs to help the people we already have be more effective – in other words, coaching and cultivating those average performers to be more like the sales stars?
If your organization is like most, the general approach to boosting sales performance might include such words as "training" or "learning." Yet these are processes, not results, and more often than we care to admit, they fail to move the needle. The real goal must be to change behavior.
The path to doing this successfully begins with the acknowledgement that sales reps are people, and people, of course, are complex. People possess ingrained behavior, and changing that behavior – equipping sales reps to win – doesn't happen via PowerPoint presentation in your local hotel's meeting room.
To reduce the likelihood of employing "sales airheads" (aptly described in an earlier Selling Power blog) and replicate the productivity of top performers, sales executives must first understand the biological mechanisms of how memories and patterns are formed in the brain and then design a sales-effectiveness program that actively supports that process. While this may sound very academic, a team of researchers at Harvard has clinically proven that this approach boosts performance and builds the level of competency required to connect with customers and close deals. The key is two-fold:
understanding, with data-driven insight, where individuals are today (what they know and don't know and their strengths and weaknesses) and
having a method that embraces three key elements to scale: simplicity, convenience, and motivation.
Oracle's experience bears this out. Changing average sales reps into rock-star reps is simply a matter of changing their behavior. Oracle's Business Brain Program introduces thousands of reps to successively more advanced thinking topics, so they don't simply regurgitate product information but sell in context.
A company called BrainStudio put this program together for Oracle using Qstream, a mobile, game-driven sales enablement platform from my company. The platform pushes out personalized question streams made up of simple yet thoughtful scenario-based challenges, which take up only a few minutes a day using any mobile device. The program combines social-recognition elements, such as leaderboards, to leverage reps' inherent competitive nature while keeping them highly engaged in what otherwise might be viewed as just another training requirement.
Through repetition over small periods of time, reps retain key messages and selling skills. What's more, results are delivered to sales executives – not to flog the reps but to identify highly targeted coaching opportunities to ensure that every rep on the team is well prepared to sell with insight into the customer's world.
Increasing sales revenue is a common goal, but some organizations end up looking in the wrong places. Instead of gimmicks, recruiters, and obsessive automation, it's time we look within and honor our own people as the best path to achieving success.  How many rock stars could you develop this year?